Tummy Tuck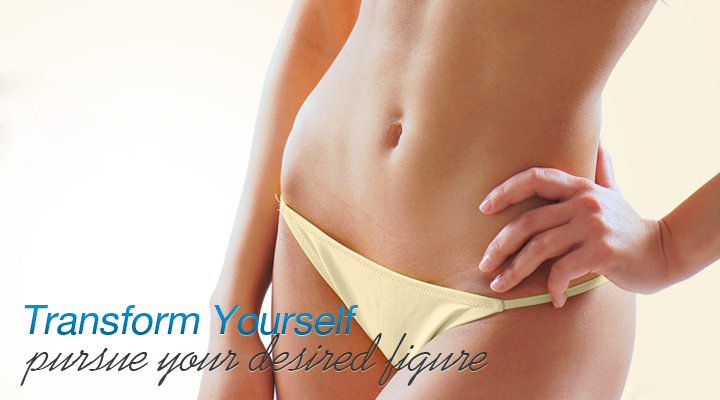 A tummy tuck or abdominoplasty, in Monterrey Mexico, is a cosmetic surgical procedure that removes excess skin and fatty tissue from the abdomen. Previous pregnancy, fluctuations in weight, sun damage and genetic predisposition all can contribute to a less than ideal appearance of the abdomen.
Now that you have dropped the pounds, you have also dropped the skin – it probably hangs on your belly and creates an unflattering look. And no matter how many crunches you do, you just can't seem to get those abdominal muscles anywhere near a six-pack. Diet and exercise often do little to reverse these undesirable changes.
At Monterrey Plastic Surgery, abdominoplasty is the one of the most popular plastic surgeries for women, and is becoming increasingly popular for men as well. View Photo Gallery
What is a Tummy Tuck?
A full tummy tuck, in Monterrey Mexico, is defined by an incision that runs across the top of the pubic area and up along each side from hip to hip.
This procedure is recommended when the patient has more than just a little lower abdominal bulge. The patient usually has separated tummy muscles, an abdominal bulge, and sagging skin.
If the bulge is large or the sagging skin extends up over the bellybutton, this is the procedure for you.
The tummy tuck will:
Correct that abdominal bulge.
Remove the loose skin.
Remove stretch marks above the area of the bellybutton.
Abdominoplasty tightens the skin the most over the mid-line abdomen. There is less correction as you get closer to your hip area.
Learn More About Abdominoplasty
For more information about tummy tuck surgery in Monterrey Mexico, please contact the office of board certified plastic surgeon Dr. Josue Lara Ontiveros, M.D. Our cosmetic surgery office is located in the Doctors Hospital. Call (811) 365‐9167 to inquire about a consultation.