Rhinoplasty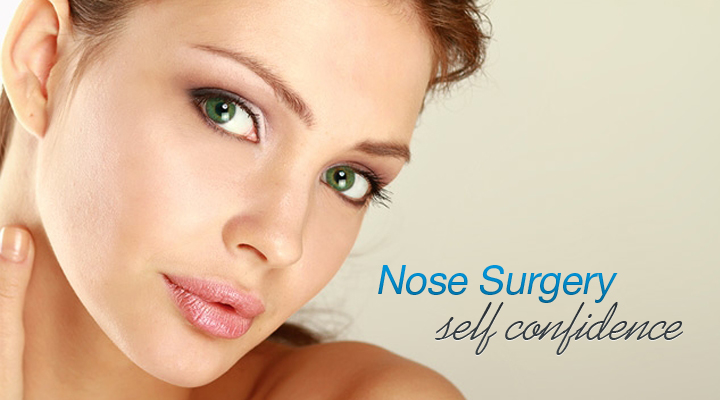 Monterrey Mexico rhinoplasty (nose surgery) can improve the way you look at yourself, as well as how others see you.
Rhinoplasty does more than alter the appearance of your nose. Rhinoplasty can transform your appearance, because even a small change made to your nose can result in a large improvement in your overall facial balance.
Most of us notice someone's nose only when it is not in balance with their face, whether it's too large, too wide, or misshapen. If you are dissatisfied with the shape or proportion of your nose, you are likely dissatisfied with your overall facial appearance.
Many women and men increase their self-confidence and satisfaction in their facial appearance, or simply breathe more freely, by visiting Monterrey Plastic Surgery for nose surgery. View Photo Gallery
Rhinoplasty Just Right for You
Nose surgery is one of the cosmetic procedures that can most greatly improve your overall appearance. It is appropriate for adults, as well as teens, as long as they are about 16 years old and their facial growth is complete.
Our patients choose rhinoplasty for their own personal reasons that often include:
Enhancing the size or shape of the nose
Repairing damage caused by an injury
Improving or restoring breathing
Complementing another facial sculpting procedure, such as eyelid surgery or a face lift
Rhinoplasty is usually performed as an outpatient surgery while you are under local or general anesthesia. The procedure takes about 1 to 2 hours, although more complicated procedures can take longer to complete.
Most incisions are concealed inside the nose or along its natural creases, eventually leaving no noticeable evidence of the surgery.
Recovery Timeline
First night nose is very stuffy tender and you may have a headache. Any pain should be well controlled with medications.
The next 3-4 days will see swelling and bruising develop and start to resolve. Any discomfort should be resolving quickly.
Days 4-5 the external sutures will be removed.
The external splint is removed at about day 10, followed by the internal splints at day 14.
Moderate swelling can be expected after the splints are removed and this will gradually decrease over the next 2-3 weeks.
Continuing refinement will occur over the next year.
Learn More About Nose Surgery
Do you need more information about rhinoplasty in Monterrey México? Contact the office of board certified plastic surgeon Dr. Josue Lara Ontiveros.
Our plastic surgery office is located in the Doctors Hospital. Call (811) 365.9167 in Monterrey Mexico to inquire about a consultation regarding rhinoplasty surgery.