Mommy Makeover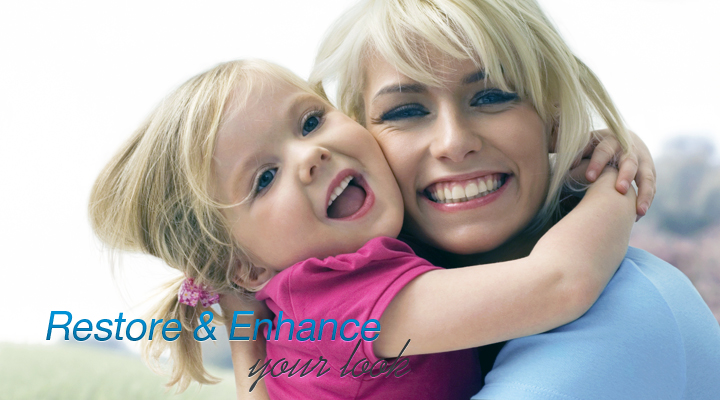 A "Mommy Makeover" in Monterrey Mexico is a set of procedures designed to restore and invigorate a woman after her body has undergone the strain of childbearing. Often, says Dr. Josue Lara Ontiveros, it will include procedures such as breast lift, liposuction and a tummy tuck.
A Mommy Makeover is designed to counteract the physical effects of childbearing. View Photo Gallery
You have made it through pregnancy, the miracle of childbirth and the satisfaction of breast-feeding. These are three of the most wonderful experiences that a woman can have. But somehow in the wonder of becoming a "mommy" you have lost the appearance you once were so proud of.
Pregnancy, delivery and breastfeeding can create different problems for each woman, and so the "Mommy Makeover" will be unique for each patient.
Your breasts may have become a little deflated and a little droopier than they once were, that once tight and flat abdomen now may have stretch marks, flabby skin and a small roll or two, and your buttocks and thighs may have put on a couple extra pounds or become a little flabby.
Is a Mommy Makeover Right for You?
A Mommy Makeover can leave you feeling restored, refreshed and looking your best.
A Liposuction can get rid of those last pockets of fat that were easy to add and impossible to make go away.
A Tummy Tuck will remove all of the extra skin on the front of your abdomen, and leave you a smooth, lean exterior to match your reduced body mass.
A Breast Lift will restore your breasts to their pre-pregnancy shape.
The typical mommy makeover patient has come to realize that the effects of becoming a mom cannot be fixed through diet or exercise alone. No matter how hard moms try to undo the effects that occurred during the childbearing years, that pre-pregnancy shape often seems like an impossible goal.
More women are discovering that a mommy makeover can restore the look they had before with the new confidence of being a mother.
At Monterrey Plastic Surgery in Monterrey Mexico, we have performed mommy makeovers for moms as young as 20 years of age and as old as 55. The typical patient is in her late 20s to early 40s.
Learn More About Mommy Makeover
Cirugía Plástica Monterrey understands that how you feel as a mom is integral to the strength of your family. There is nothing wrong with wanting to feel youthful, sexy, and confident.
Start taking care of yourself by requesting a consultation online. You can also call our Monterrey Mexico office at (811) 365.9167. to set up your appointment.