Face Lift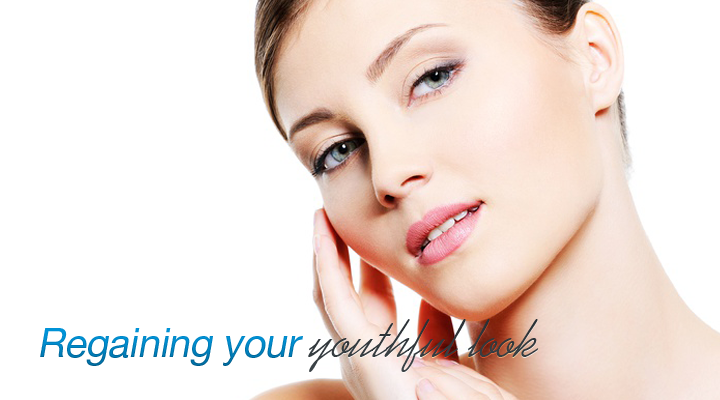 A face lift, or rhytidectomy, improves the appearance of the lower two-thirds of the face by tightening sagging facial muscles, smoothing wrinkled skin, and removing excess fat. This procedure is often combined with a neck lift for improvements under the chin.
The surgery is usually performed under general anesthesia, but can be performed using local anesthesia with sedation. Face lift surgery usually takes between 2 to 4 hours to complete depending on the extent of the procedure.
Face lift surgery in Monterrey Plastic Surgery provides lasting improvements that can remain for many years. View Face Lift Gallery
The most important aspect of the face-lift is to improve the facial shape while limiting the signs of the surgical procedure.
Why Face Lift?
The effects of aging on the face include prominence of the jowls, development of wrinkles along the cheeks and neck, loss of definition of the jaw line and sagging of the neck. Patients often complain of looking older and tired while still feeling great.
Loss of definition of the jaw line
An aged, tired and weathered appearance
Loose and sagging skin of the face and neck
Deep wrinkles and creases involving the cheeks and neck
Is a Face Lift Right for You?
Face lifts are no longer seen as the procedure of women of a certain age. Today, face-lift options are appealing to men and women of various ages.
Options are tailored to each individual's needs. Most face-lift patients are 40-60 years of age. What's more important than age is the patient's health and their motivation to look as young as they feel.
Request A Consultation
You can learn more about face lift surgery in Monterrey, México by contacting the office of board certified plastic surgeon Dr. Josué Lara Ontiveros.
Our cosmetic surgery office is located at the Doctors Hospital. Call (210) 693-1607 to inquire about a private consultation.