Blepharoplasty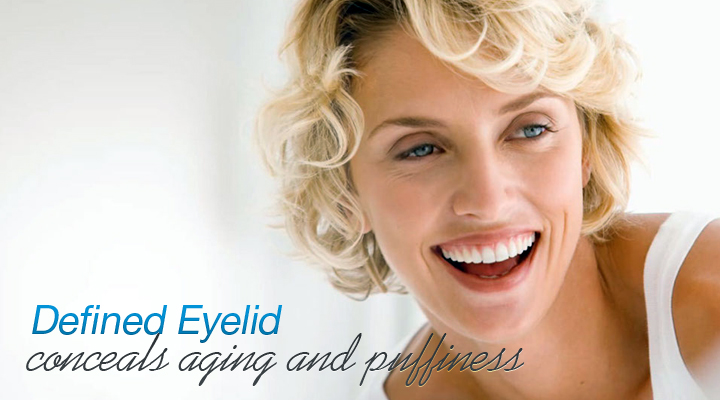 Patients today are realizing that a lot of their facial expressions are centered around their eyes and brow. If you have ever heard somebody say "you look so tired," the reason may be periorbital aging. Periorbital aging changes the eyes and the areas surrounding the eyes. If you have experienced these unwanted changes, a blepharoplasty may be just the procedure to give your eyes a more open, awake look.
Drooping, sagging skin on the upper and lower eyelids along with bulging fat and hollowness may all be treated with a blepharoplasty. View Photo Gallery
Your eyes are one of your most expressive features, helping you communicate without words. But if your eyes appear tired, aged, or even angry, they may be giving others the wrong impression.
Eyelid surgery or blepharoplasty in Monterrey Plastic Surgery, helps patients reduce under-eye puffiness, lift drooping lids, and soften wrinkles in a way that looks natural, not "worked on."
What is a Blepharoplasty?
A Blepharoplasty is a surgical procedure that removes loose skin and bulging fat pockets from both the upper and lower eyelids. The surgical incisions are usually well hidden in the crease above the eye and just below the eyelashes on the lower eyelid.
Newer techniques allow for the preservation of fatty tissue to be placed into the hollow areas beneath the eye and to raise the lower eyelid/cheek into a more youthful position.
This results in a more attractive appearance that better reflects how you feel – happy, youthful, and confident.
Learn More About Blepharoplasty
For more information about eyelid surgery surgery in Monterrey Mexico, please contact the office of board certified plastic surgeon Dr. Josue Lara Ontiveros, M.D.
Our cosmetic surgery office is located in the Doctors Hospital. Call (210) 693-1607 to inquire about a consultation.