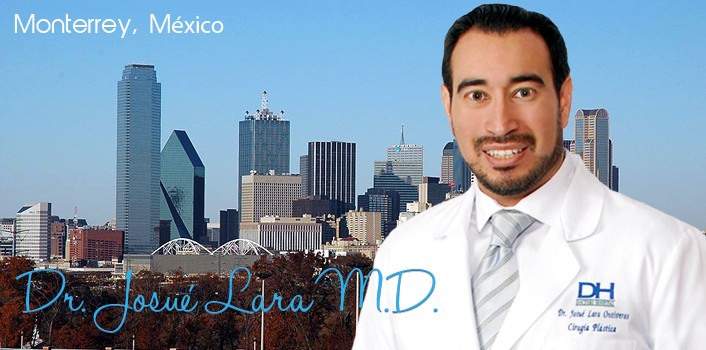 Healthcare in Monterrey
Patients considering traveling to Monterrey Mexico for healthcare indeed have legitimate, safe choices, not to mention an opportunity to save thousands of dollars over the same treatment in their home country.
Healthcare in Monterrey Mexico ranks among leading global venues. The city offers medical, research, and industrial infrastructure to its hospitals.
Monterrey Mexico is not only a center of excellence for a number of different industries but also a constantly evolving cosmopolitan area. Monterrey's most affluent districts rival Beverly Hills, while other parts remind visitors of European capitals.
Monterrey's population of 4 million is the most educated in Mexico, and there are more colleges, universities, and institutes of technology per capita than anywhere else in Mexico.
All that, and the best healthcare in the country. Monterrey now offers nearly every imaginable procedure —from knee replacement to weight loss surgery, from cardiovascular surgery to oncology and world-class plastic and reconstructive surgery —all in American-accredited facilities with board-certified practitioners.

Monterrey, Mexico in Brief
Monterrey is located in Mexico's northeast desert area, at the edge of the Sierra Madre Oriental mountain range. It is Mexico's third largest city, sometimes called the Sultan of the North or the City of the Mountains.
City of Intellect
Monterrey's population of over 4 million people is the most educated in Mexico. On a per capita basis, more colleges, universities, and institutes of technology operate in Monterrey than in any other city in Mexico.
Monterrey is the headquarters of the Instituto Tecnológico y de Estudios Superiores de Monterrey (Monterrey Institute of Technology and Higher Studies), the country's equivalent of the Massachusetts Institute of Technology.
The Universidad Autónoma de Nuevo León (Autonomous University of Nuevo León) is the third-largest Mexican university. It boasts one of the most advanced medical schools in Latin America.

Commitment to World-Class Healthcare
Growth in Monterrey is clearly continuing. Of the nine Joint Commission International (JCI)–accredited hospitals in Mexico, four are in Monterrey; in addition, the city is home to a number of private international specialty hospitals and clinics.
Monterrey's commitment to healthcare includes three first-rate medical schools: Tecnológico de Monterrey, Universidad de Monterrey, and the new Universidad Autónoma de Nuevo León. Furthermore, a number of Monterrey's hospitals and universities enjoy affiliations and working partnerships with prestigious US hospitals such as Johns Hopkins.
Today, Monterrey can be welcomed into the ranks of the leading global healthcare venues. The city offers medical, research, and industrial infrastructure to its hospitals and clinics, and can say with confidence that Monterrey is an international rising star with a bright and optimistic future.
Aside from your hospital stay, you're free to explore a city that has as many tourist attractions as it does medical ones. During your pre-treatment or recovery time, treat yourself to a look around. The Parque Fundidora is truly remarkable, and Monterrey's "old city" is close to the city center and a lot of fun to walk around. Try to see Monterrey from high up—either Obispado or Chipinque—and dine on the local specialty, cabrito (baby goat), at the renowned El Rey del Cabrito.
Specialties That Attract Medical Travelers
Monterrey offers the same specialties that attract medical travelers to other destinations. Such specialties are often elective surgeries that can be scheduled at the patient's convenience. They may also be procedures not typically covered by medical insurance policies. Monterrey's specialists are attracting bariatric, orthopedic, dental, and plastic surgery patients in large numbers. Monterrey offers cardiology, cardiovascular surgery, and cancer treatment, too.
Infertile couples can find top-notch reproductive assistance and in vitro fertilization (IVF) in Monterrey at a fraction of the at-home price. Robotic-assisted surgery using the da Vinci system is also available at Monterrey's larger, high-tech hospitals, as are the latest technological innovations for ophthalmic surgery.
Travel to and from Mexico
All US citizens, including children, must present a valid passport or passport card for travel to and from Mexico. US legal permanent residents in possession of an I-551 Permanent Resident Card may board flights to the US from Mexico. As of May 1, 2010, non-US citizens with valid US visas may enter Mexico and do not have to obtain a Mexican visa.
US Consulate, Monterrey
Avenida Constitución #411 Pte. Monterrey, Nuevo León, MEXICO 64000
Tel: +52 81 8047.3100; +52 81 8362.9126 for after-hours emergencies
Email: monterreyACS@state.gov
Web: monterrey.usconsulate.gov
Where to Stay
Monterrey has more than 8,500 hotel rooms! Check with your medical travel agency or hospital to find one that meets your personal preferences and provides easy access to your chosen healthcare facility. Also, be sure to ask about discounts when you make your reservation. Discounts are often available for extended stays, and some hospitals have negotiated rates.
By Josué Lara Ontiveros